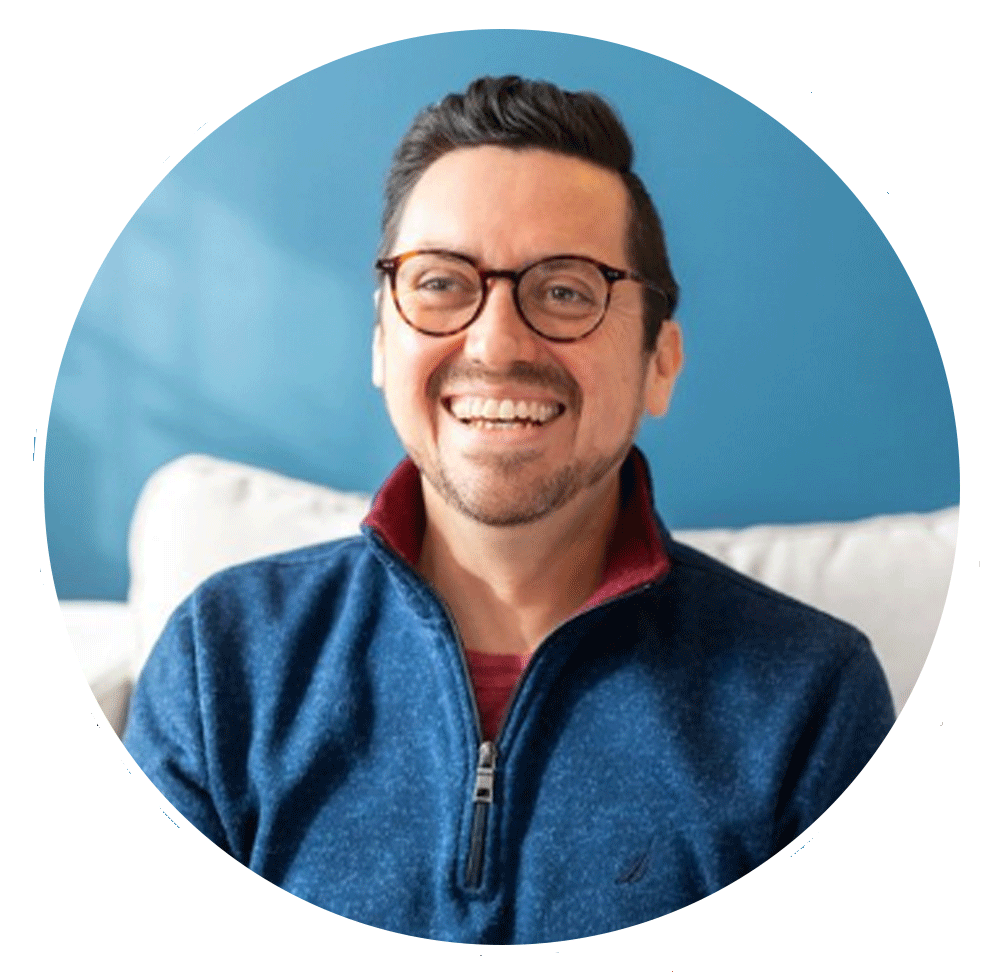 Husayn Allmart
Program Officer
Husayn Allmart (he/him) was born in Chile, moved to the US when he was 2, and then decided to plant himself in the Midwest.
He traveled the US and Chile as part of a Baha'i performing arts group, lived on a Lakota reservation in South Dakota after high school, went to school to become a teacher in central Illinois, worked with incarcerated youth, then moved into the nonprofit world. He attributes everything he knows about what a more just and equitable world looks like from the Black, Brown and Indigenous women he's had the honor of knowing.
Husayn's Causes: education, decolonization, racial justice, LGBTQ advocacy
Helen Butler
Senior Advisor
Helen Butler (she/her) was nurtured in the cauldron of narrative artmaking by many unsung social justice heroines and heroes.
Years of rich creative exposure in community-based arts encouraged her into a practice of devising creative interventions for national housing, regional social service, and local juvenile justice agencies; child abuse and sexual assault prevention nonprofits; college and university departments; and faith organizations. In more recent years, she has been exploring the complementary movements of self-reflection and community engagement through performance arts and crafts.
Helen's Cause: exalt the nobility of humanity through the arts
Jennifer Ciucio
Operations Manager
Born and raised on the South Side of Chicago, Jennifer Ciucio (she/her) has over 20 years of non-profit experience.
She joined the Wayfarer Foundation in 2021 as the Grant Operations Coordinator. Before joining the team, Jennifer spent over 12 years working for the FCAN program as the Office and Logistics Manager, providing direct service, education, and advocacy for HIV-affected families in Illinois. Jennifer also spent seven years working for an association management company as the Office and Senior Manager of multiple non-profit accounts. She started her career in 1998, working at a religious institution assisting in fundraising. Jennifer enjoys working for non-profits and helping make a difference in people's lives and communities.
Jennifer's Causes: child welfare, animal welfare, and equality
Rich Havard
Senior Program Officer
Formed by his rural Mississippi childhood, the best and worst of the Christian church, and past and present justice movements, Rich Havard currently serves as the Senior Program Officer
Before WF, he spent 6 years starting and leading the Inclusive Collective, a diverse spiritual community for college-aged young adults in Chicago. Rich calls the Edgewater neighborhood of Chicago home, needs multiple cups of good (or bad) coffee every day, and believes that we all have the capacity to co-create a better world.
Causes: LGBTQ inclusion and racial justice
Laura Herrick
Executive Director
Originally from small-town Texas, Laura Herrick (she/her) is fast friends with anyone who also says "y'all" in everyday conversation.
She moved to the Midwest to serve as National Development Director for the US National Spiritual Assembly of the Baha'is more than a decade ago. She fell in love with the area, so she continued serving nonprofits in the Chicago area. Born into the Baha'i Faith, she's carried out her love for humanity throughout her nonprofit career, including at the Dallas Children's Advocacy Center, Dallas Symphony, and American Red Cross. Laura enjoys time with family, volunteering with her Baha'i community, PTA board, Destination Imagination, and playing Star Realms or Settlers of Catan.
Laura's Causes: children, arts, race unity, gender equality, the oneness of humankind.
Shannon Mitrovich
Executive Manager
Shannon was born in Gary but lived throughout Northwest Indiana. She moved to Chicago in 2016 to work as Director of Development for a non-profit focused on fighting homelessness.
Her love of culture grew when she worked as a teacher in South Korea for two years. With over 20 years' experience of executive-level assistance throughout corporate, government, television, events and media, her heart led back to non-profits, where she plans to stay.
She lives somewhere between 1940-1960, often quoting, "Vintage Aesthetic not Vintage Values" or found dancing, head in a book, writing her memoir, playing rummy, or making people laugh.
Shannon's causes: World Unity with Equality for All, Women's Rights, Universal Education and Healthcare, and the Arts. 
Audrey Moy
Senior Program Associate
Audrey Moy (she/her) lives somewhere between sunshine, the shade of mature trees, budding flowers, and laughter.
For her, family and a few solid friendships are her bedrock. She's a lover of food and culture, and understands the importance of dreams, goals and perseverance. Her work has always been people-centered in management across various sectors including government, education and hospitality. She strives on leaving everywhere she toils, better than how she found it, and knows that in order to attain global peace and love, we must see ourselves in each other.
Audrey's Causes: eradicating constructs and systems of oppression, healing racism
Alex Oishi (he/him) was originally from Seattle in the cloudy Pacific Northwest, formed by the beautiful nature and community that surrounded him there.
A transplant to the Midwest for college, he has enjoyed calling Chicago home for the last 3 years. He loves to spend his time surrounded by friends and family, enjoying the outdoors, and working to help foster a more equitable world for those around him.
Alex's Causes: LGBTQ+ advocacy and racial justice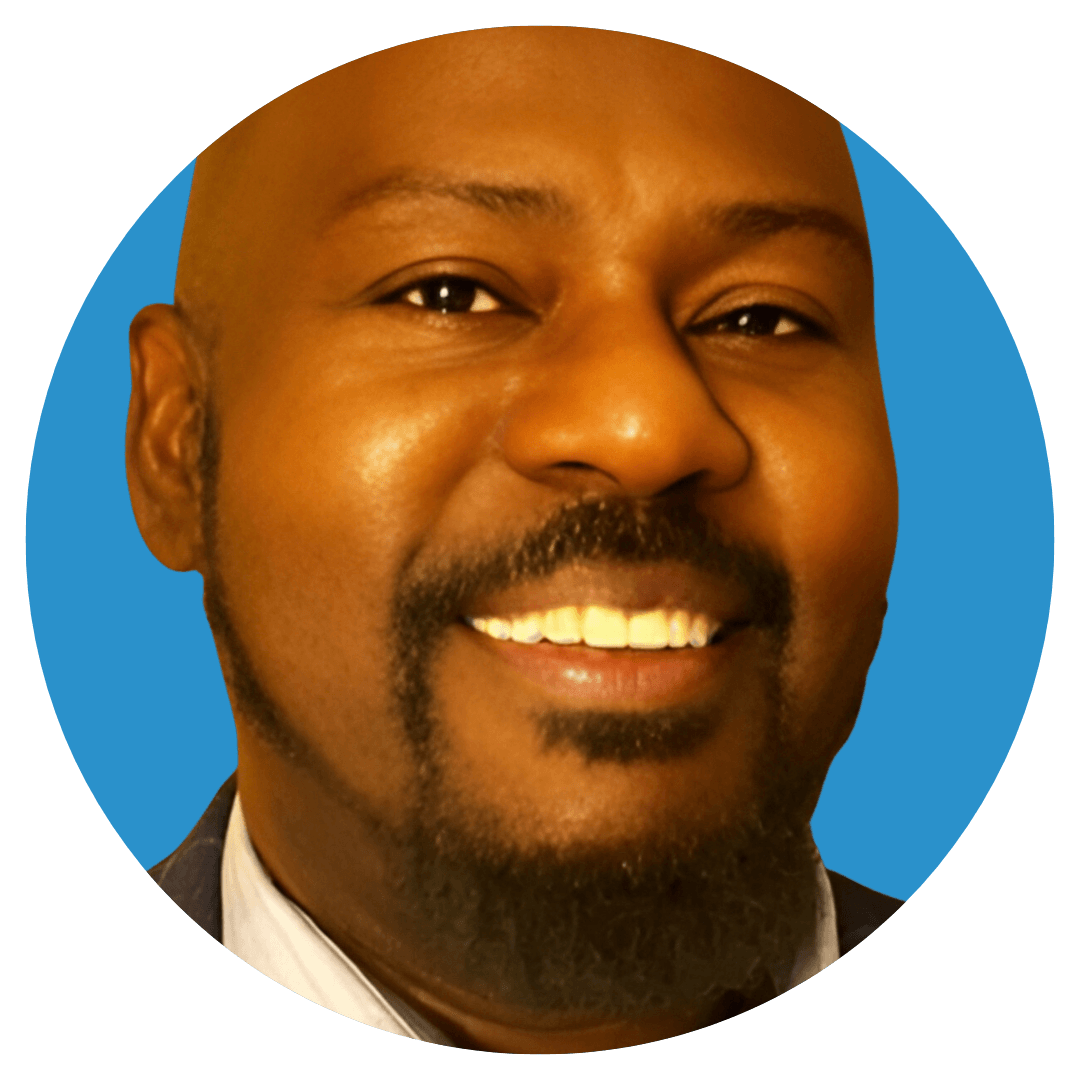 Dwayne Rayner
Director of Social Impact Investing & Finance
Jamie Ricks (she/her) Jamie has over 10 years of experience providing strategic leadership for nonprofit organizations.
Dwayne Rayner has more than 25 years of experience in the financial sector, including corporate finance and investment banking. He has worked in Mergers and Acquisitions at JP Morgan, in Structured Derivatives at Enron, and as a principal advisor and investor in multifamily real estate. As a passionate advocate for justice and equality, he most recently served as the Executive Director of Partners In Racial Justice, a non-profit dedicated to engaging in creative ways and means of bringing all people together in the pursuit of racial justice, healing, and unity. 
Dwayne and his wonderful wife Zia homeschool their children, and together with their 3 dogs, and two cats, enjoy a house full of love, laughter, and life.
Dwayne's Causes: Social justice, equal opportunity, and economic empowerment
Jamie Ricks
Director of Impact & Operations
Jamie Ricks (she/her) Jamie has over 10 years of experience providing strategic leadership for nonprofit organizations.
Before joining the Wayfarer Foundation, she served as the Director of Programs for a national youth workforce development nonprofit located in Chicago, IL. Jamie specializes in program development, expansion, and evaluation. She is passionate about increasing the capacity and mobilizing the power of nonprofits to address issues of access and inequity.  Her past work experience building volunteer capacity in the office of the Mayor of Chicago, serving as the inaugural program director for Urban Alliance Chicago, and spearheading grant funded programs for both the Obama and Pritzker Foundations. 
Jamie resides in Orland Park, IL with her family which includes her 3 children. In her spare time she can be found enhancing her DIY skills with her father.  
Jamie's Causes: Racial justice and equity, youth
Jasmine Taylor
Program Associate
Jasmine Taylor (she/her) is usually found with food and family, and oftentimes turning on the music and dancing.
She moved to Chicago 8 years ago to explore city-planning and ended up returning to her passion for community engagement and youth development work. With racial justice activism rooted in her family, she has been involved in racial and social justice work as a community member and activist. She has partnered with leading nonprofits and city institutions to facilitate spaces for community engagement. Jasmine loves fostering connections with those she engages with because she sees building relationships as the leading force behind healing and unifying our communities.
Jasmine's Causes: racial justice, youth, social justice, education, race unity and racial healing, gender equality